Main Content

COVID-19 UPDATE
The health and safety of our community is our primary concern. In light of the current coronavirus situation, we have decided to postpone the Fifth Annual Aging Re-Imagined Conference (date to be determined). Please visit https://coronavirus.wfu.edu/ for the latest updates from Wake Forest University.
TELE-TOWN HALL
Fifth Annual Aging Re-Imagined
Wake Forest University will be hosting another Aging Re-Imagined Conference next spring.  This free conference is open to the public.  National and local speakers from a variety of disciplines will talk about and demonstrate innovative developments in their field of aging. This is always a popular and energizing event.  To stay informed, email chapmahn@nullwfu.edu.
2020 Aging Re-Imagined Schedule:
5:00 – 5:10  Introduction
5:15  Dr. Jeremy Nobel
6:00  Dr. Sherry Ahrentzen
6:45  Appetizers
7:30 – 8:00  Panel and Discussion
2020 Aging Re-Imagined Speakers: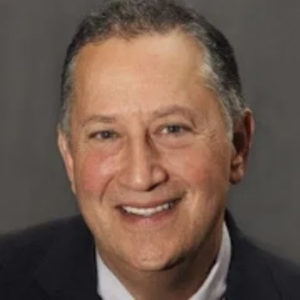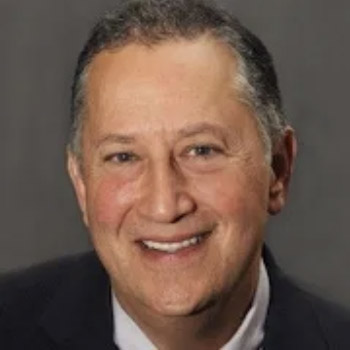 Dr. Jeremy Nobel, MD, MPH  (info)
Dr. Nobel is Board Certified in both Internal Medicine and Preventive Medicine, with Master's degrees in Epidemiology and Health Policy from the Harvard School of Public Health. He currently serves on the faculty of the Harvard Medical School in the Department of Global Health and Social Medicine. He is also a poet, a photographer, and a teacher—a practitioner of the humanities.
With the unique background and training required to bridge scientific and humanistic disciplines, he has contributed to significant explorations into how creative expression mitigates illness and enhances well-being. He has become a prominent advocate for creative engagement, ancillary to and integrated with traditional medical care, as a pathway to healing.
His personal journey led to the creation of The UnLonely Project, whose mission is to benefit people's lives by bridging science and the arts: to explore the relationship between health and creative expression through rigorous scientific research; to empower individuals, communities, and vulnerable populations coping with challenging conditions like trauma and chronic illness, through direct and innovative programs and tools; and to engage, inform, and inspire these populations and the ever-growing arts and healing community, building awareness through thought leadership, shared stories of "art and healing," and original creative works.  To learn more please visit: https://artandhealing.org/our-founder/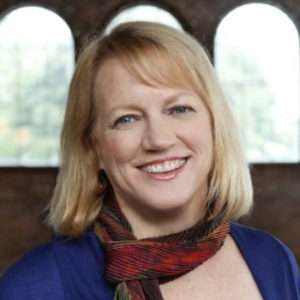 Dr. Sherry Ahrentzen, PhD, (info; more)
Sherry Ahrentzen, PhD, is Shimberg Professor of Housing Studies at the University of Florida  Her research on housing and community design that fosters the physical, social and economic health of households has been published in over 80 journal and book publications; and she has received more than 45 research and instructional grants from various agencies.  Her research projects reflect a multidisciplinary approach to studying building performance for occupant health, ranging from policy to design/construction to systems controls.  Dr. Ahrentzen also co-leads the Vital by Design Initiative at UF.  VxD undertakes research and its application to design and policy strategies that improve occupant safety, environmental quality, active living and social connectedness in residential settings of older adults. VxD is a member of the inaugural cohort of the AIA's Consortium of Health and Design Research.   In 2014, she was the recipient of the ARCC James Haecker Award for Distinguished Leadership in Architectural Research.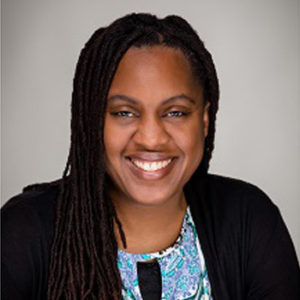 Melicia Whitt-Glover, PhD (info)
President and CEO, Gramercy Research Group (Winston-Salem, NC)
Executive Director, Center of Excellence for the Elimination of Health Disparities, Winston-Salem State University (Winston-Salem, NC)
Dr. Melicia Whitt-Glover is President and CEO of Gramercy Research Group in Winston Salem, NC. Gramercy Research Group's mission is to positively impact and improve the lives of individuals and communities by addressing health and related issues. She is also Executive Director for the Center of Excellence for the Elimination of Health Disparities (CEEHD) at Winston-Salem State University. CEEHD strives to promote equity and social justice in health care delivery, treatment, and outcomes by leading collaborative efforts to generate and disseminate evidence-based, policy-relevant solutions, and to educate future leaders how deliberately consider and incorporate equity and social justice in professional practice.
For over 20 years, Dr. Whitt-Glover has been engaged in research and evaluation projects designed to identify effective strategies to promote adherence to national recommendations for physical activity, diet, and healthy weight gain to address disparities in chronic disease morbidity and mortality. Her research has been funded by the National Institutes of Health, the Patient Centered Outcomes Research Institute, national and local foundations, and local government organizations. She was a member of the 2018 Physical Activity Guidelines Advisory Committee, which was a group of the country's most accomplished physical activity and health expertise who will play a critical role in a comprehensive process, culminating with the publication of the second edition of the Physical Activity Guidelines for Americans.
Dr. Whitt-Glover received her BA (Exercise Physiology, 1993) and MA (Exercise Physiology, 1996) from the University of North Carolina at Chapel Hill. She received her Ph.D. (Epidemiology, 1999) from the University of South Carolina. Dr. Whitt-Glover completed a postdoctoral fellowship at the University of Pennsylvania School of Medicine (2000 – 2002).
Lee Covington, MPA,
President and CEO, Senior Services of Winston Salem (info)
Lee Covington currently serves as President and CEO of Senior Services, Inc. in Winston-Salem, NC, continuing a nonprofit leadership career spanning more than 30 years.  In addition to his successful management of local nonprofits, Lee has served as President of the NC Association on Aging (NCAOA) and Meals on Wheels NC, and currently serves on two national committees for Meals on Wheels America.  Additionally, he serves locally on the Leadership Team for Age-Friendly Forsyth.
Lee majored in business administration and finance, with a minor in music, at Elon University and has a master's in public administration from UNC-Greensboro with a concentration in nonprofit management. He also holds an Executive Certificate in Nonprofit Leadership from Duke University.
Mike Campbell
Executive Director/CEO, Habitat for Humanity of Forsyth County (info)
Mike Campbell has 28 years of non-profit experience:  15 years with the YMCA in youth, family, and community development; 7 years in city government, and then 13 years with Habitat for Humanity – 10 years in South Palm Beach County, Florida and 3 years here in Forsyth County.  He loves the mission of Habitat for Humanity, "Seeking to put God's love into action by bringing people together to build homes community and hope".
Save the Date:
April 30, 2020
5:00 pm – 8:00 pm
Wake Forest University,
Porter B. Byrum Welcome Center,
PO Box 7305 Reynolda Station,
Winston Salem, NC 27109
Check out sessions from Aging Re-Imagined 2.0:
Anthony Marsh, PhD: Improving Function and body composition in older adults with community partners:The CLIP-II Study
Edward Shaw, MD: Memory Counseling Clinic
Lia Miller and Sudha Shreeniwas, PhD: ARTMail for Alzheimer's: A structured participatory arts program for seniors with cognitive symptoms 
Sara Romanik and Carol Penney: Intergenerational Kindermusik
Daniel Umlauf, JD: Determining Legal Competence in Older Adults
Click on the DEAC Talk schedule to watch sessions from previous years
Donovan Livingston, MA, EdM., Spoken Word Poet and Author